Support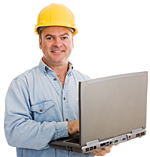 Technical support can be obtained by calling (770) 499-1510 and selecting option 1. One of our support specialists will be happy to assist you.
You can also E-mail our Support Team: Support@Graytechsystems.com
We speak Spanish - Hablamos español. ¡Por favor llame o mande correo electrónico y podemos asistirle!
If our support team has set up a GoToMeeting for you, you can go to this web site and enter the Meeting Number they provided.